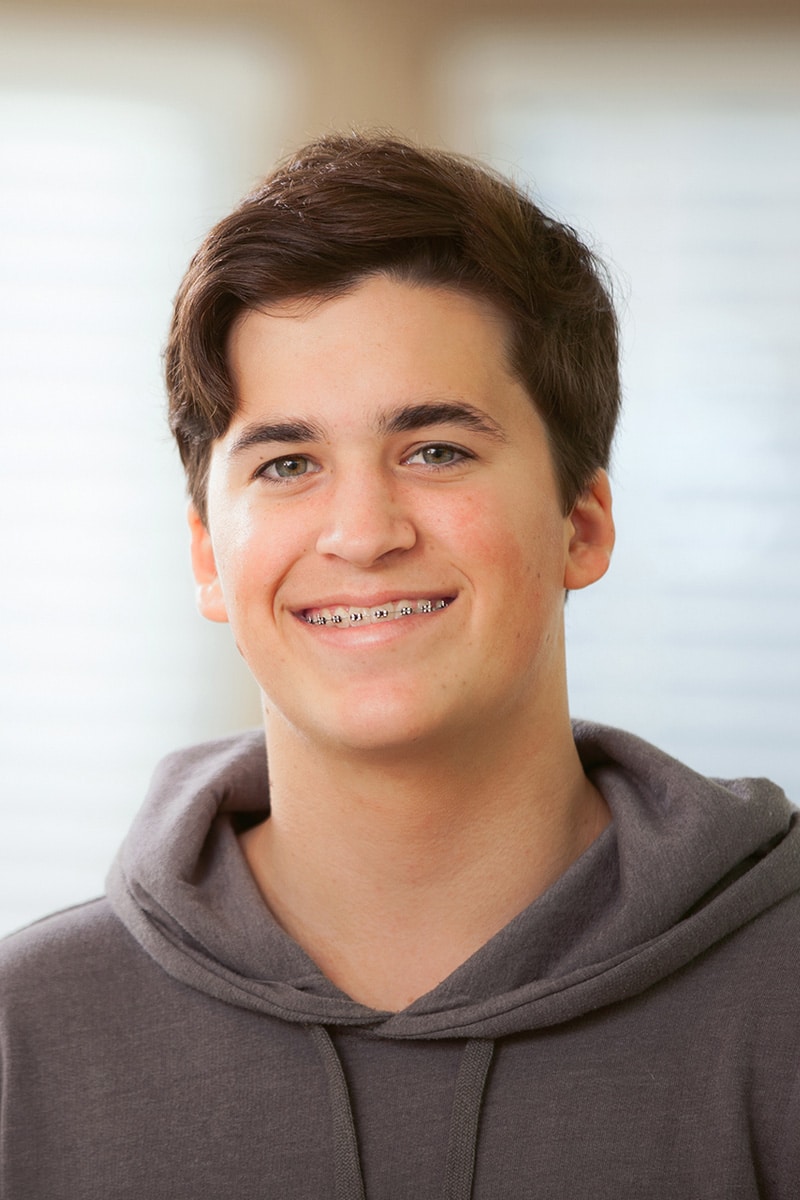 Welcome To Hurst Orthodontics In Carlsbad, CA
When it comes to providing orthodontic treatment in the Carlsbad, California area, your smile comes first at Hurst Orthodontics. With years of experience creating the amazing orthodontic results our patients deserve, orthodontist Dr. Brent Hurst and his team look forward to helping you achieve the straight smile and perfectly functioning bite you've always wanted.
We offer the latest technology available today in leading edge orthodontic treatment options, including clear braces, Invisalign, and Invisalign Teen for patients who are self-conscious about wearing braces.
We understand busy lifestyles and offer early morning and early evening appointments and run "on-schedule" so that you can too! Our team is always available when you have questions or need assistance. Along with extensive use of modern technology for fast, effective treatment, we complete treatment on time.
Multiple financing options are available to make orthodontic treatment affordable for everyone.
We are a Certified Invisalign Provider
From teenagers to adults, the straighter, healthier smile you've been waiting for is possible without the wires and brackets that come with traditional braces. Dr. Hurst is a certified Invisalign orthodontist providing patients with a comfortable, effective way to straighten their teeth in less time.
Unlike traditional braces, Invisalign clear aligners are impossible for anyone to notice – allowing you to keep your orthodontic treatment between yourself and the staff at Hurst Orthodontics.  With an average treatment time of just 12 to 16 months, you can achieve your desired smile in half the time. Contact our office to schedule your complimentary Invisalign evaluation and find out if you or your child is a candidate for Invisalign or Invisalign Teen.
Everyone at Hurst Orthodontics invites you to learn more about us on our website and encourage you to contact our office today to schedule a complimentary smile exam. Discover for yourself why Dr. Hurst is the orthodontist for you, your family, and your friends in the Carlsbad area including Oceanside, Vista, San Marcos, Encinitas, and Camp Pendleton.
Dr. Hurst has been around orthodontics all of his life, and he can't think of anything he would rather do. He enjoys working with each patient to create a beautiful smile. His reward is watching the positive effects of the new found confidence for every patient. His office is built on the philosophy to treat his patients as he would like to be treated.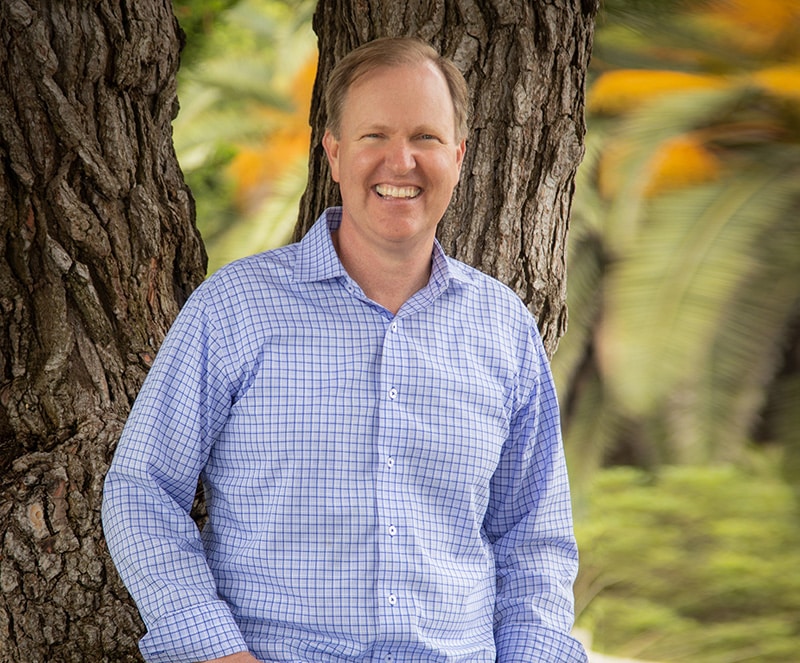 Read What Our Happy Patients Have to Say!
Kathy Stetson
★★★★★
I highly recommend Dr. Hurst for orthodontal care. His staff is very friendly, professional and responsive. Dr. Hurst and staff explained everything in detail for my Invisalign treatment and am very happy with the results.
Response from the ownerThanks for the kind words. We want you to have that beautiful smile!
Jeremiah Justus
★★★★★
Dr. Hurst is an amazing and caring orthodontist.
Response from the ownerThank you for the kind words. We appreciate it!
Jeanie Hanson
★★★★★
The Best Orthodontist and staff in North County❣️
Response from the ownerAwww, Thank you! We try to take good care of everybody.
Nefertari I
★★★★★
🥳 I'm so grateful words truly can't express how I feel inside. I completed the process and now I can smile again. I knew it affected me but didn't realize how much 😳,not feeling comfortable with my smile held me back in so many way . I'm so thankful for the work that all of you do . your staff is amazing, caring and professional. I never knew getting injections to numb your mouth didn't have to hurt . We need more Dentist/human being like you. What you have done for me has changed my world and for that I will be forever grateful. Anyone looking to finally get help so they can smile, or even be able to chew your food Properly. Give them a try I promise you ,you won't regret it and The next time someone say's cheese you can show your pearly whites 😁😆😂🤣lol
Response from the ownerThank you for the support!
Toni Parker
★★★★★
Very quick appointment which is always nice
Response from the ownerThank you for the kind words. We do our best to run on time!
Crystal Joslin
★★★★★
After years of teeth crowding as an adult I decided to commit to getting teeth straightened out. I'm about 1/4 into my Invisalign by Dr Hulse and could not be happier with him and his team! They care about you and create a customized approach to your treatment plan goals.
Kristen Westrope Kuhn
★★★★★
Dr. Hurst and his team are wonderful. It was easy and painless for my daughter. I've always needed braces, but never had them. I finally did it, I got braces, as an adult with Dr. Hurst. So much easier and painless than I thought.I recommend Dr. Hurst to anyone , child or adult who wants to finally have the beautiful smile they've always wanted 😊
Kim Boyce
★★★★★
Amazing orthodontics practice!Dr. Hurst is THE BEST! The staff is so friendly and helpful. My kids love their apts at the office and their teeth are looking incredible already.
Response from the ownerThank you for the kinds words. We try our best to take good care of everyone.
Janine Burke
★★★★★
Love Dr. Hurst and his team. We feel like family there. They take good care of my son who is on his second round of braces. You can trust Dr. Hurst!
Response from the ownerThank you for the kind words! We try hard to make sure we take good care of everybody.
Sandra Nishimura
★★★★★
All 3 of my kids (now almost all adults) have been patients of Dr. Hurst. Excellent front, excellent middle, excellent back office staff. He is kind, gentle and aware.
Erin Kennedy Hartensveld
★★★★★
Great office, Dr. Hurst has excellent clinical skills, is kind and professional.
Response from the ownerThank you for the kind words. We try our best to take care of everybody.
Ahshlay Warren
★★★★★
They are very professional, clean, and organized. Kept me informed throughout the entire process of my daughter getting braces. Showed my daughter how to clean her braces and what to do if her braces poked her cheek. Got a call to check on my daughter a few hours after she got braces.
Response from the ownerThank you for the kind words. We do our best to take good care of everyone.
christina mcgoldrick
★★★★★
The doctors and staff are professional, knowledgeable, and courteous. They take the extra time and care needed with children who are afraid of getting braces and the routine adjustments. I am grateful for all of their exceptional expertise and kindness with my children.
Response from the ownerThanks for the kind words. We try our best to take good care of everybody.
Roaslind Holt
★★★★★
Summer always feels very comfortable with her appointments. The staff is courteous, friendly and most importantly explains everything they are doing as they go along. We are very happy with her experience and will be sending her sister when/if she needs braces in the future.
Stephanie Rogers
★★★★★
We had a great 1st visit! Dr. Hulce and his team are very nice and knowledgeable. My son left in good spirits about starting orthodontic work.