Complimentary Exam
Your first visit to our office will be a courtesy exam for you or your child. The Dr. Hurst will carefully examine the teeth for a wide range of possible orthodontic problems, such as crowding, cross-bite, gaps, etc. A complimentary panoramic image will be taken to aid Dr. Hurst in making his preliminary diagnosis.
Once the doctor has a clear picture of the most likely course of treatment, we'll sit down with you to discuss what type of treatment is necessary, how long it will take, and estimate how much it will cost. You'll understand everything you need to know to proceed with treatment.
After your complimentary exam, if treatment is recommended, we'll be ready to schedule the appointment to get the new appliances (braces, expanders, etc.) placed. Getting appliances placed usually takes one to two hours.
Complete diagnostic records typically including study models of the teeth, photos of the patient's face and teeth, and imaging are taken at this appointment. This information is used to develop an individual treatment plan for each patient. These records are also helpful in tracking the progress of treatment as the teeth move under orthodontic care.
Regular Appointments
You'll then see us at regular intervals four to eight weeks apart for an adjustment, which normally takes about 20 to 30 minutes. We do provide appointments in the early morning and evening hours. We do our very best to limit appointments scheduled during school or work hours.
Should you have an emergency after hours or on weekends, one of our team members is available.
Patients are seen by appointment only. We make every effort to be on time for our patients and ask that you extend the same courtesy to us. If you cannot keep an appointment, please notify us immediately.
Office Location
Address:
Brent Hurst, D.D.S., M.S. Orthodontics
2515 PioPico Drive, Suite A
Carlsbad, CA 92008
Phone:(760) 729-8101
Hours:
Monday
noon to 6:00pm
Tuesday
9:00am to 5:00pm
Wednesday
9:00am to 5:00pm
Thursday
7:00am to noon
Friday
9:00am to noon
For a map or driving directions from a specific location, click here.
Financial Info
The cost of your orthodontic treatment may vary depending on your individual needs and treatment plan. During your visit, we'll discuss with you the cost of your treatment, and each of your available payment plan options, so that you are able to make the best choice for you and your smile. We will work with you to create a payment plan that fits your budget and you will know what to expect before beginning treatment.
Insurance
Our office staff is always available to help you with insurance claims and paperwork. We'll work with your insurance provider and make sure you understand your insurance benefits.
CareCredit
Your smile is yours forever, and we want to make it as easy as possible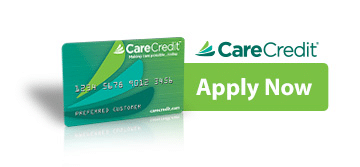 for you to receive the best care whenever you need it.
Hurst Orthodontics offers financing through CareCredit, enabling you to pay for out-of-pocket dental expenses for you and your family's dental care. Once you have been approved for CareCredit, you can use it to cover dental treatment costs not covered by insurance. CareCredit extends special financing options that you may not always be able to get using your Visa or Mastercard.
CareCredit makes it easy for you to afford any of the dental treatments you or your family need with no interest financing and low, affordable monthly payment plans. Additionally, you can use CareCredit at any healthcare provider who accepts it.
Please let us know if you have any questions about your insurance coverage or payment options; and let us know how we can help to make your entire orthodontic experience a pleasant one.